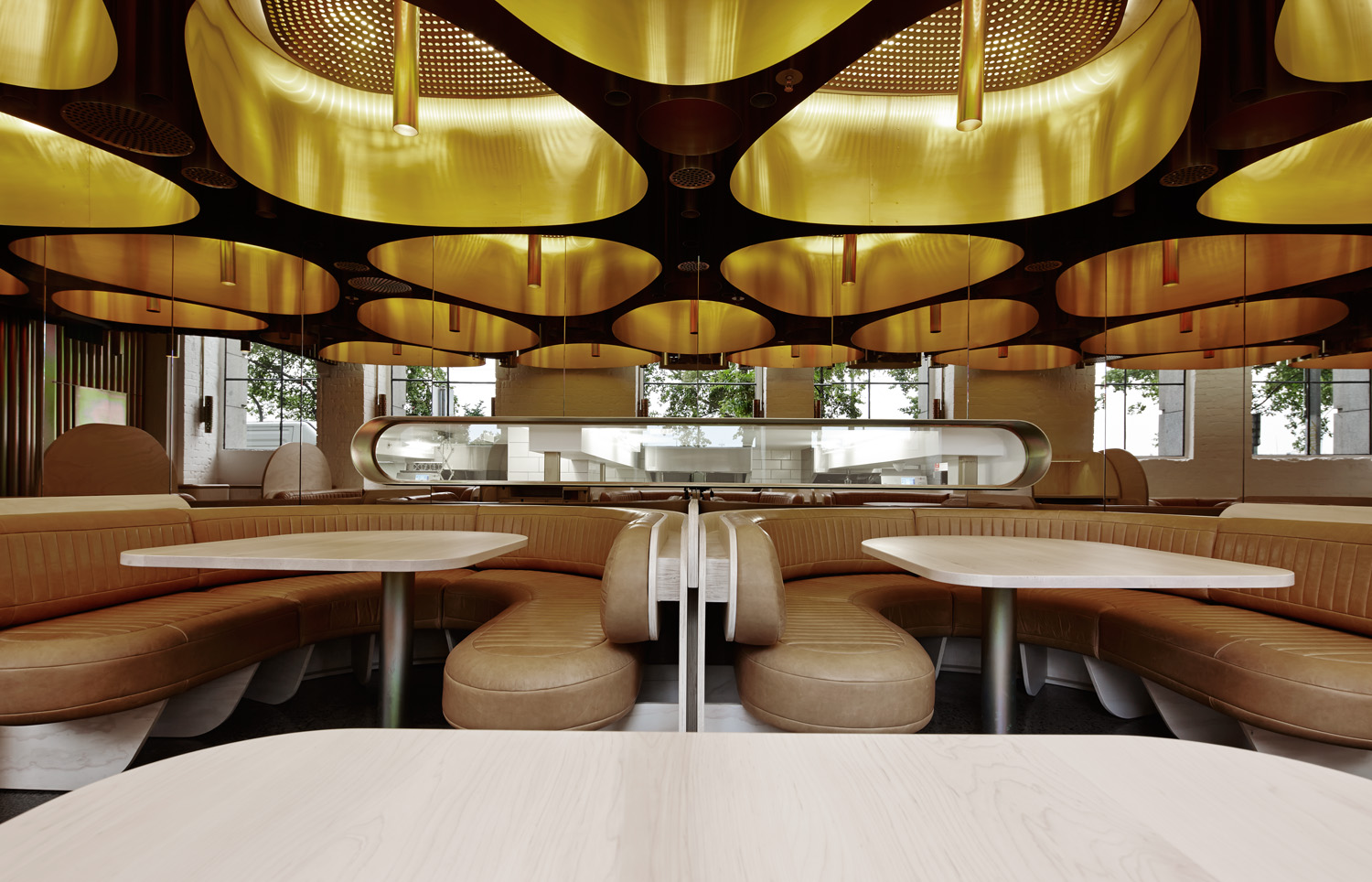 Food at the fine-dining level is a handmade thing; attention is paid to the finest details of each dish, its arrangement, presentation, smell, sound and taste. The dining room shares this mindset.
The ceiling is a multilevelled hierarchy, flowing in an ordered arrangement from mirrored wall to windowed façade. Hand-folded brass responds to the booths, each shape enclosing purpose-built spots that light each table and containing bespoke perforated steel to diffuse sound. In between, brass tubes hold mechanical services and custom-grille covered speakers. And further between these, yellow zinc-plated steel tubes hold further services.
The tables are all in booths; semicircular embraces of soft leather and pale timber. Staff can move effortlessly between the two rows to serve across the open ends of each table.