On our first site visit to Adelaide we found inspiration in the most unlikely of places: a thriving fresh produce market. We began thinking - a market stall, although rudimentary, is in interesting retail environment because it relies on the produce to become the store. Our intention therefore became about bringing the marketplace to the shopping centre. The market is about celebrating the fresh produce - about celebrating the product en masse. In our scenario, our client's product is represented by a humble amber glass bottle.
The ceiling of the Adelaide store is made from 7560 amber glass bottles, suspended by threaded rods from 108 removable panels.
The ceiling was made in Melbourne, then disassembled, and sent by truck to Adelaide. Once emptied, the particle board packaging built to protect the produce became the store itself, forming storage units and a serving counter.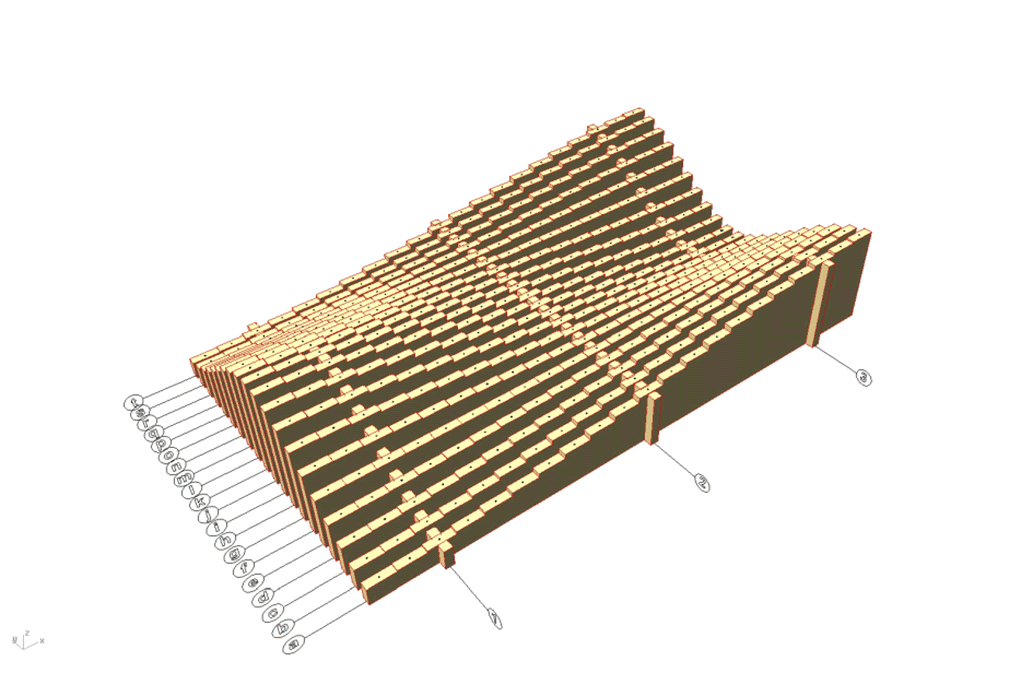 The proportions of these transport boxes were designed very carefully around transportation constraints. The dimensions of each box correspond to the size of a pallet, and the height of two stacked boxes equals the height of the counter, hence the undulations in the ceiling reflect the constraints imposed by transportation and ergonomics.
Through modularity, the store has the potential to be dismounted, reconfigured and transported to anywhere in the world. A sustainable thought really, considering the average life span of retail leases is only 5 years in this country.